YOUR full service partner for meetings, events and group travel
Hermes Group is a full service partner for meeting, events and group travel. We simplify and help you to better streamline your work through sharing what we're good at, to plan and execute corporate events of all kind. Through personal engagement, genuine service minded thinking and planning even the smallest details we deliver world-class events. A breakfast seminar or an advanced award-gala dinner. All events are just as important. Our project managers, producers, technical staff, hosts & hostesses will assist you in creating a successful event.

Our goal is to have a positive impact on the people around us through sharing our expertise in creating tailor-made corporate event concepts, in order for you to take care of your most important relations instead. We value good and personal communication, something that comes down to everything that we do.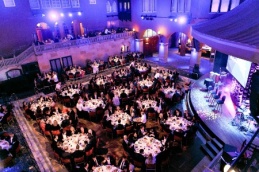 Hermes Groups core business is events. We help you with planning and excecution with everything from internal kick-offs to bigger B2B customer events. Learn more about events>>
GET INSPIRED BY Salzburg AND THE BEAUTIFUL ALPINE SURROUNDINGS!
CONTACT US FOR FURTHER INFORMATION!
Our office is located in beautiful Gamla Stan in the city centre, visit us at Munkbron 3, 111 28 i Stockholm .